Whether it's a family holiday or a weekend break, Love your Animals can help you. Would you like to take your pet/s with you? We will ascertain what sort of holiday  you require in terms of destinations, holiday attributes and prices.
Once we have that information, we do all the hard work to find the perfect UK holiday to fit your requirements. Where your Pets really are welcome. We always try to obtain the best rates for any Cottage/bed and breakfast, holiday accommodation or travel services you need.  

We will then send you a selection of itineraries and it's up to you which one you choose. It will include a guide to the travel duration from your home , photos of the accommodation, what's included, and the price.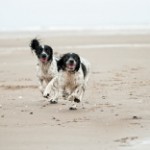 The sky really is the limit!
What would you Like?